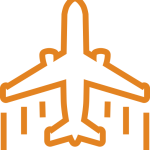 Welcome back to Issue 2 of Airside's Product in the Spotlight. This month we bring you…

In aviation, pushback is an airport procedure during which an aircraft is pushed backwards away from an airport gate by external power. Pushbacks are carried out by special, low-profile vehicles called pushback tractors or tugs. 
Conventional tugs use a tow bar to connect the tug to the nose landing gear of the aircraft. This tow bar is imperative to the tug performing the pushback procedure.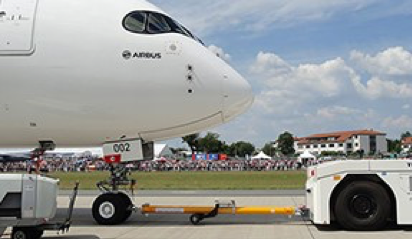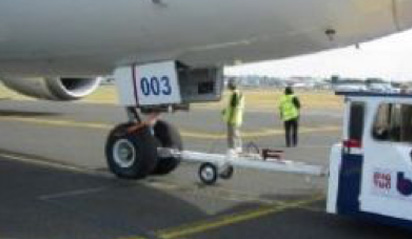 Each aircraft type has a unique tow fitting so the towbar also acts as an adapter between the standard-sized tow pin on the tug and the type-specific fitting on the aircraft's landing gear.
The towbar has a shear pin which prevents the aircraft from being mishandled by the tug; when overstressed the shear pin will snap, disconnecting the bar from the nose gear to prevent damage to the aircraft and tug.
We can provide Towbars, Towheads, Pins and spare parts for any aircraft required, large or small
Some examples of aircraft we supply for: Airbus, Boeing, Embraer, Saab, Legacy and many more.
AIRSIDE LTD are also able to offer a range of replacement parts for a variety of GSE manufactured by companies such as EDGHILL, AUTO DIESELS, MALLAGHAN, NORQUIP etc and many others.
One of the most frequent requests we receive are for replacement parts for tow bars. We support the following manufacturers for Shear Pins (Axial and Torque versions), Bushes, Bypass pins and other parts. Many items are held in-stock or can be made to order.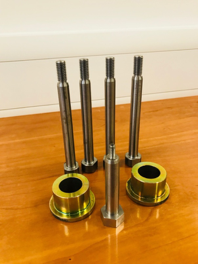 Ade/Edgehill
Cavotec
Clyde
Fladung
Frank Brown
Hall Industries
Heraud
Hydro
Wollard
Zwicky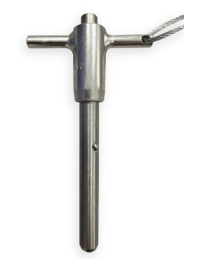 Industrial Automation
Lft
Pattendon
Payan
Stanley
Strwing
Techman Head
Tronair
What sets us apart from the competitors? …Our bespoke and innovative designs.
With over 50 years' experience in the design and manufacture of GSE we are able to meet the requirements of the customer with tailor-made solutions based on your needs as opposed to standard specification equipment. As well as being able to brand all equipment with your company name/logo.
Various payment options….You can purchase from us outright or opt for our finance/lease options.
Refurbished units… If new is not for you; why not ask us about our refurbished items