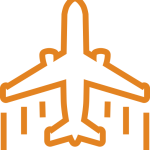 The end of 2018 and beginning of 2019 has been jam packed with new and exciting business for us here at Airside Airport Equipment.

We are constantly developing new and exciting products to add to our core product range and the last month has been no exception to that.
In order to bring you all our latest news and updates; Welcome to our first monthly edition of Product in the Spotlight. This month we bring you our…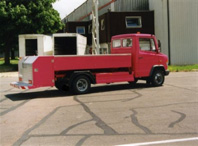 Jet-Fill
The Airside Jet-Fill units are used for replenishing aircraft drinking water supply.The modular design allows the complete assembly to be mounted to any vehicle.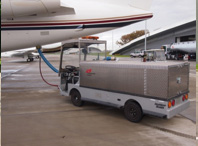 Jet-Flush
The Airside Jet-Flush units have a combined twin tank configuration which allows evacuation of effluent from the aircraft by either gravity or optional vacuum.
What sets us apart from the competitors? …Our bespoke and innovative designs.
With over 50 years' experience in the design and manufacture of GSE we are able to meet the requirements of the customer with tailor-made solutions based on your needs as opposed to standard specification equipment. As well as being able to brand all equipment with your company name/logo.
Various payment options….You can purchase from us outright or opt for our finance/lease options.
Refurbished units… If new is not for you; why not ask us about our refurbished items
PLEASE NOTE WE CURRENTLY HAVE THE FOLLOWING ITEMS IN STOCK AND READY TO SUPPLY AT HIGHLY COMPETITIVE PRICES: (all with a 6 month warranty)
1500L Jet-Flush towable toilet service unit
3000L Jet-Flush truck mounted toilet service unit with vacuum system and tail-lift.
4500L Jet-Flush truck mounted toilet service unit with vacuum system, tail-lift and cold weather protection kit.