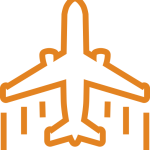 AIRSIDE LAUNCH COST EFFECTIVE EQUIPMENT FOR ASSISTING PRM's INTO AIRCRAFT
Welcome back to Issue 4 of Airside's Product in the Spotlight. This month we bring you… Combi-Stairs: Jetlifts and Jetramps.
Here at Airside we design and manufacture our own range of PRM Equipment, below are some examples of ones we have manufactured.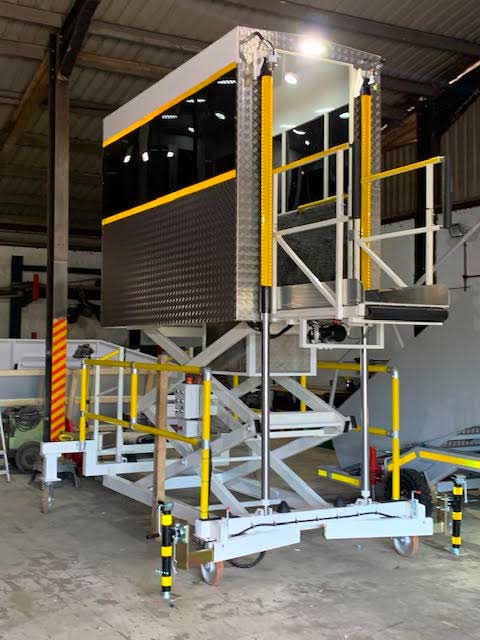 AMBI Jetlift MR
Towable with pedestrian control for one man operation

Battery powered with integral charger

Suitable all aircraft up to Airbus 321

VIP Cabin

LED Lighting internally/externally

Extending bridge

Stabiliser jacks

Safe working load 4 persons

Operating safe wind speed 40 knots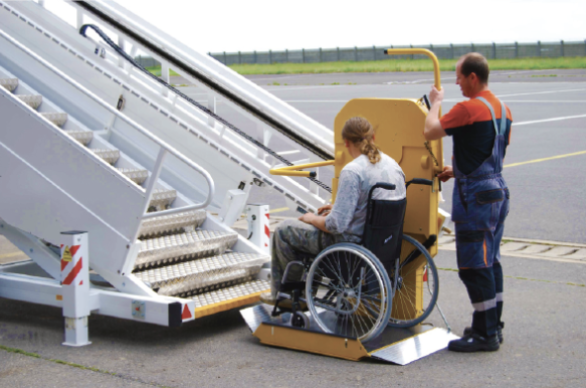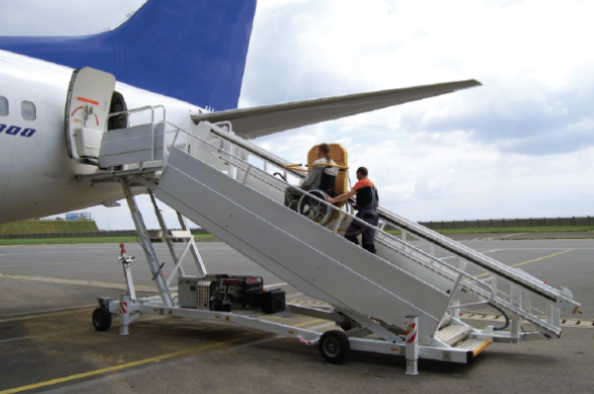 Combi Stair Jetramp MR
Towable with pedestrian control for one man operation
Battery powered with integral charger
Suitable for aircraft up to Airbus 321 (HR model up to B777)
Design is a passenger stair / with ambi lift moving platform
Platform can carry a passenger in a wheelchair or stretcher from ground level to aircraft door
Because the stair is wide the platform can be folded away giving access to walking passengers

The financial savings for buying the combi stair against a stair and ambi lift separately can be

£70k
Make sure you follow us on Facebook and LinkedIn for our latest Airside news: 
What sets us apart from the competitors? …Our bespoke and innovative designs.
With over 60 years' experience in the design and manufacture of GSE we are able to meet the requirements of the customer with tailor-made solutions based on your needs as opposed to standard specification equipment. As well as being able to brand all equipment with your company name/logo.
Various payment options….You can purchase from us outright or opt for our finance/lease options.
Refurbished units… If new is not for you; why not ask us about our refurbished items